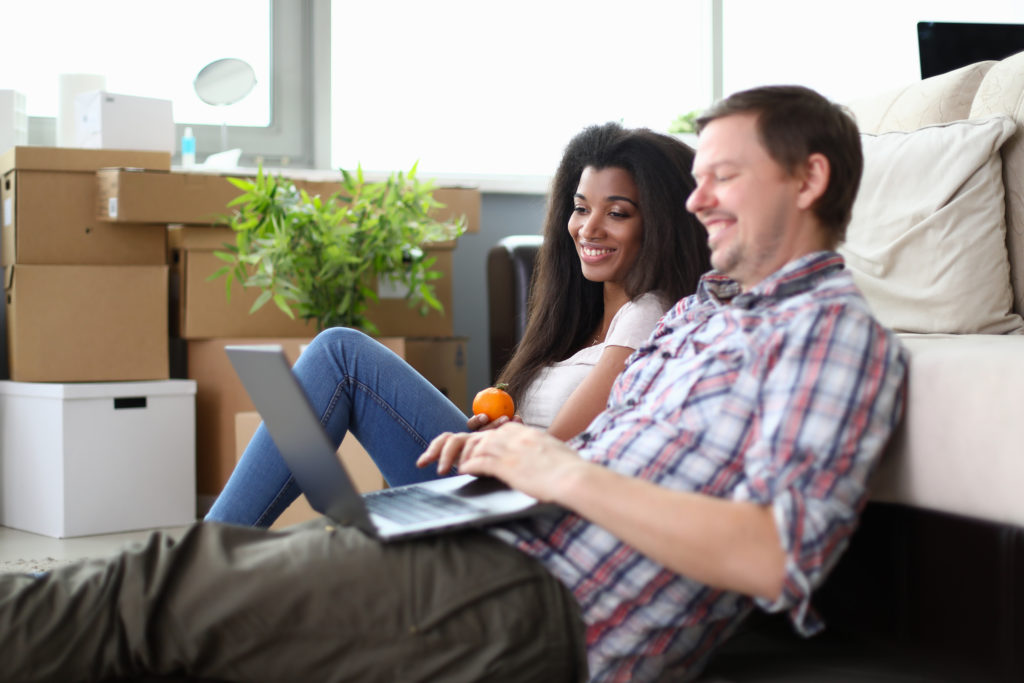 Congratulations! You've decided on a Mason Flats townhome that fits your needs for space and style, in a boutique East Atlanta community that you love — and now you're ready for your greatest adventure to begin! Of course, packing and unpacking all of your belongings (as well as moving!) can seem overwhelming, but with a few helpful tips and tricks, the process will be easier and more enjoyable than you ever imagined. 
How to Prepare For Move-In Day
Declutter Your Stuff:
Getting rid of or donating home goods, furniture, and clothing will make your move that much simpler. Ask yourself if what you're holding in your hands is truly needed and necessary in your new home. If it isn't, donate or sell. If you start this process early, your load will be so much lighter on move-in day.
Wrap Breakables in Clothing:
Part of efficient packing and moving means saving as much as you can on the cost and space. In order to avoid excessive plastic, wrap breakable items in clothing. You won't have to deal with plastic to throw away, and you'll free up space for your boxes of clothes! 
Use Vacuum Storage Bags:
You know how much room your towels, bedding, and pillows take up — but vacuum storage bags make packing them easier than ever. Once you pack the bags, you can use a vacuum to suck the air out of them, compressing them to a much more manageable size. This will maximize space (and minimize any hassle).
Pack Each Room into the Same Box:
As you go through each room in your current home or apartment, make sure to keep items in labeled, respective boxes. This way, when you go to unpack, you'll know exactly where everything is and you won't have to waste time rummaging through boxes.
Find the Right Moving Company:
Of course, an incredible moving company can make a huge difference in your experience. Make sure to do your research online (take user reviews into consideration) and get a word-of-mouth recommendation if you can. Do this about eight weeks ahead of your move, so you can schedule the one you want without having to worry about them being overbooked. 
Save Space:
There's nothing more helpful than using your space correctly. Use the pots and pans in your kitchen to hold smaller, loose items like a towel stand, spice containers, silverware, and more. Get creative — you can pack smaller items into their larger counterparts to save yourself the headache. 
Get Your Accounts Ready:
Before the big move, make sure to cancel any subscriptions or accounts that you need to, and update your address on the services that will be transferred over to your new home. When all of your utility and home services are up to date, you can spend your time focusing on getting settled in. 
Unpacking After You Move In
Bathroom and Kitchen First:
Once you have your bathroom set up for your nightly routine, you'll know you have something relaxing waiting for you once you're finished with your first day of moving in. Next, start bringing the heart of your home to life and unpack your pots, pans, and other kitchen essentials.
Set Up WiFi:
It's easy to forget to check off a few details from your pre-move-in list. If you still have to set up your wi-fi, make sure to call your provider once you've set all your boxes down and are able to take a quick break. Your process will feel less stressful once you have this detail out of the way! 
Create a Temporary Retreat:
We all know that parts of move-in day can be tiring. Something fun to do is use one of your flex spaces, like your second bedroom, as a temporary "retreat" with blankets, pillows, and a lamp, so you have a cozy space to rest and enjoy the comfort of your home in between getting everything unpacked.
Sort Dressers and Closets:
It may seem like organizing your clothes in the beginning will slow you down, but once you have your things put away, you'll free up so much physical (and mental) space to focus on everything else, from furniture placement to decor and everything in between.
Tips For Relocating
Explore By Foot:
One of the best things about a new neighborhood is finding the local spots you'll love to walk to in your daily life, from the coffee shop down the street to the ice cream place you'll enjoy with friends. (And East Atlanta Village has a lot!) When you're all settled into your home, take some time to walk around. Pop into the stores you see, try an interesting-looking restaurant, and get acclimated to the streets you'll soon know like the back of your hand.
Enjoy an Outing with Friends:
With all of the new places to explore, it's always helpful to do some research online. Search for parks and paths (like the Beltline) near your home where you can spend an afternoon relaxing or being active in the great outdoors with friends. You can also search for fun attractions like museums or local festivals. Set aside a day to spend some quality time with your favorite people — this will help the move feel much less stressful.
Meet Your Neighbors:
It goes without saying that your neighbors are part of what makes your daily routine so special. As you go for a walk around your neighborhood, make sure to say hello to new faces and introduce yourself. Let your neighbors know that you're new to the neighborhood, and ask for recommendations on where to eat or grab a drink. Consider inviting new friends over for a get-together at the community fire pit!
Join a Club:
If you enjoy organized activities with other people, you'll love joining a club or taking a new class. Take a look at the local library, a museum, a public garden, or an art center — there are bound to be art classes, book clubs, and more to enjoy. Another great way to meet people is to join a gym and take fitness classes. This will also help you get settled into a routine and enjoy the company of others who live close by. 
From all of us at Mason Flats, happy moving!