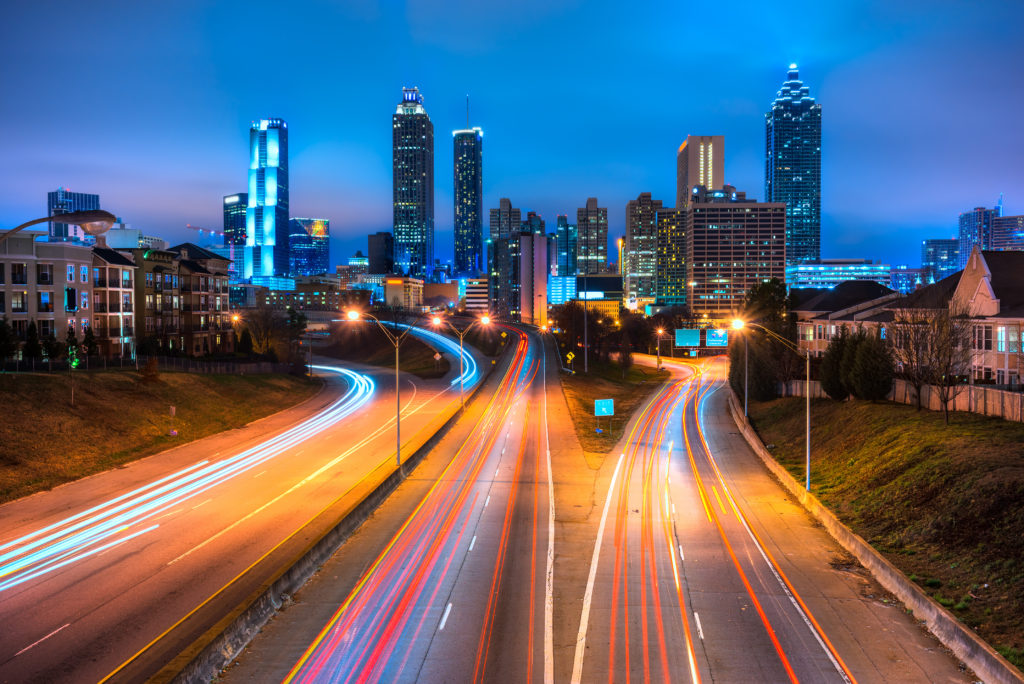 So you're thinking of moving back to Atlanta, eh? Maybe you're from here originally and went away for college, and now you're ready to come back and live your best life. Or perhaps you worked here early in your career before trying your luck in other cities, only to realize that Atlanta tops the list. Whatever the reason, now is a GREAT time to come back to the A. 
Beautiful weather and abundant green space aside, Atlanta is ripe with career and social opportunities. Atlanta ranked in the top ten major cities for job growth in 2021 according to moneygeek.com, and there are 29 Fortune 1000 and 16 Fortune 500 companies headquartered here. If you're looking for a new/exciting/interesting job, you're likely to find it in Atlanta. For the entrepreneurs among us, Inc.com has ranked Atlanta in the top 20 "Surge Cities" to start a business. And of course, Atlanta's social, music, and entertainment scenes are second to none. 
So… where should you live to take advantage of all this awesomeness? The short answer is… it depends. Atlanta has plenty of neighborhoods, each with its own advantages and style, so it's best to start by asking yourself a few important questions: 
What are your needs today? 
It's best to figure out where to live based on your lifestyle today, rather than where you see yourself in 5-10 years. If you travel often for business or pleasure, it may be convenient to live near the Atlanta airport. If your job takes you downtown every day, you'll definitely want to live as close as possible to avoid the notorious Atlanta traffic. If tailgating is your thing, there are cool neighborhoods near the sports complexes that would make your weekend activities a breeze. If you want to ditch your car on the weekends and walk or ride your bike as much as possible, the Intown neighborhoods give you plenty of space to roam. Think about a location that would enhance your lifestyle today. 
What type of home do you need? 
The choices in Atlanta are endless… no-commitment apartments, low-maintenance townhomes, spacious single-family homes, or convenient condos. If you're ready to make a smart investment (home prices in Atlanta have increased by nearly 18% in the last year (Zillow) and are projected to keep rising), then you'll want to consider things like the size of your home and how much time/money is required to maintain it. If you're looking for a lock-and-leave lifestyle but in a home that still affords you lots of interior square footage and some private outdoor space, a townhome might be perfect. If your family is growing, a single-family home on a sizable lot outside the perimeter might best suit your needs.  
What's Your Budget?
Intown properties are typically more expensive because of the proximity to the Downtown/Midtown core, the walkable and amenity-rich neighborhoods, and the vast arts/social/entertainment scene. The further out you go, particularly toward I-20 and I-285, the less expensive and larger the homes will be, no matter the type.
Townhomes in East Atlanta
If you're looking to live in Intown Atlanta, close to the best dining, shopping, and entertainment, but in a cool, relaxed enclave with space to yourself, check out the brand new townhomes at Mason Flats. Located in East Atlanta Village with convenient access to I-20, this location — and these townhomes — will check all your boxes. 
These spacious, 2-bedroom townhomes are professionally designed with custom finishes that exude personality and style. They are also low-maintenance, which means the HOA takes care of all your exterior work, like landscaping, roof and siding repairs, and more. That's one less thing to worry about so you can focus on your amazing new life in Atlanta.
There are only five townhomes left in our latest phase of this boutique community, and they will all be available for sale starting this March. To learn more and reserve yours, schedule a tour today. Welcome home to Atlanta!