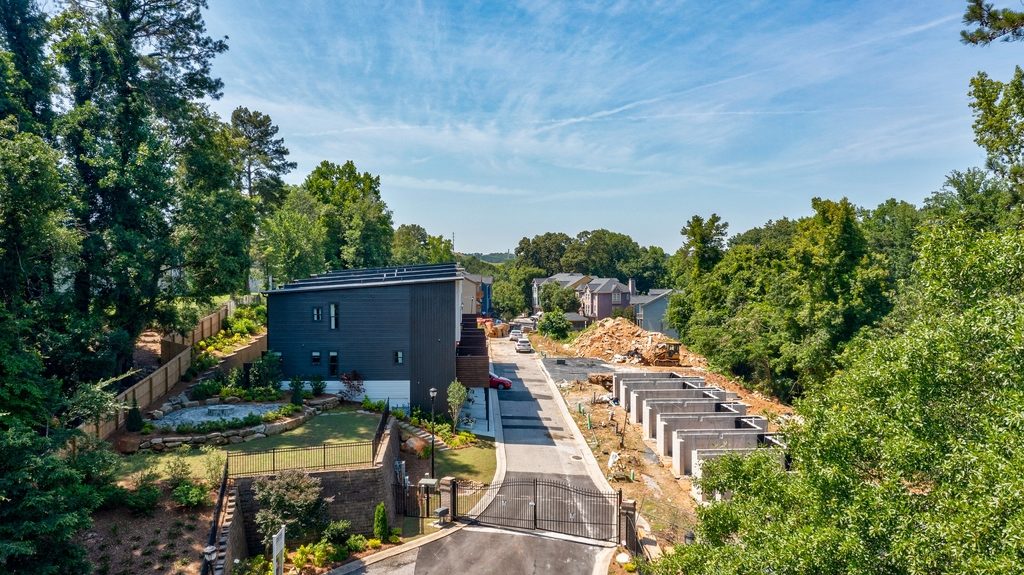 We're so excited that all the beautiful townhomes in Building A at Mason Flats have been sold, and we can't wait to introduce you to what's new in Building B! We listened to our buyers and made some small adjustments to our latest townhomes that make a big difference! Here they are:
Larger Deck with Privacy Wall:
Townhomes in Building B have 10-ft X 12-ft back decks with privacy walls. That means more space to create a beautiful outdoor living area and more privacy where you need it!
JennAir Appliances:
These top-of-the-line appliances embody innovation and sophistication and will elevate your kitchen space from functional to fabulous. 
Longer Kitchen Island:
These 7.5-ft kitchen islands enhance the usability of this prominent feature and increase overall storage space in the home. 
Microwave Out of Sight:
In Building B townhomes, the microwave has been placed in the pantry to free up even more cabinet space in the kitchen. 
Double Vanity in the Owner's Bath:
We get it, life is just easier when there are two vanities in the owner's suite. No more fussing to see who gets this beautiful bathroom all to themselves.
More Square Footage:
The end units in Building B have 84 more feet of space in the great room and owner's suite, combined. That's more space to place your favorite furniture, spread out for work or projects, or enjoy a sunrise yoga session.
Pet Friendly:
While pets are welcome in all our townhomes, Units 5 and 7 in Building B will make your fur friends very happy. These homes feature extra green space just beyond the patios that's perfect for laying in the sun or doing critical business.
If you've been thinking about buying a luxury townhome in Atlanta, the time is now and Mason Flats is the place. Schedule a tour to come see what's new!