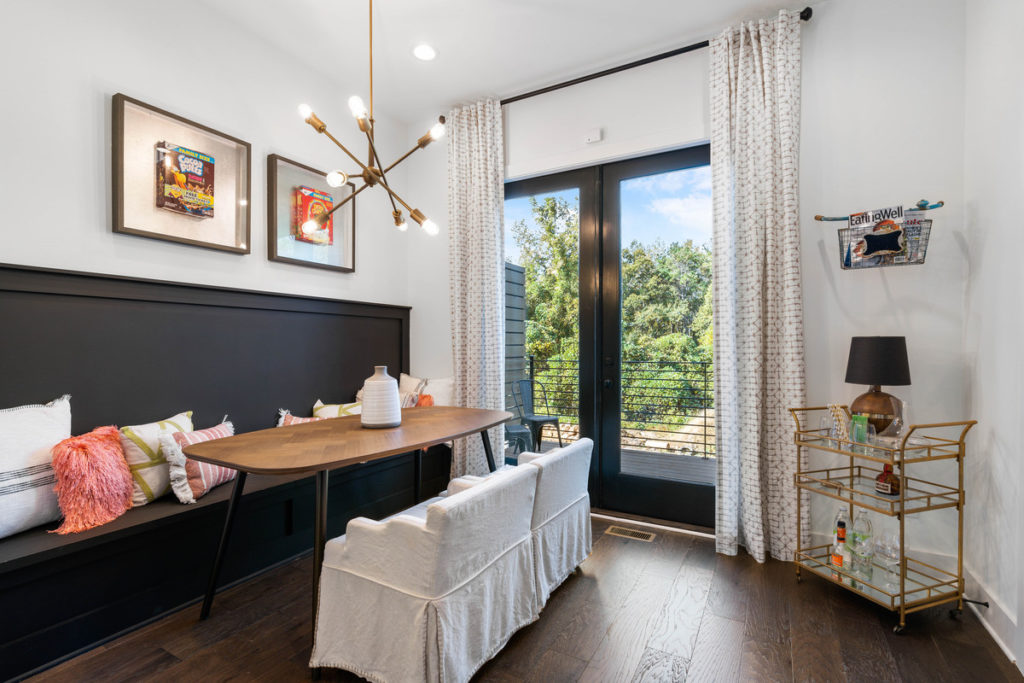 The holiday season is in full swing, which means it's time to plan warm, fun-filled celebrations with those we care about most. Whether that means a full-course holiday dinner, impromptu get-togethers, or cocktails and hors d'oeuvres with friends, your home will become the epicenter of your holiday festivities. 
The next time it's your turn to host, make it easy on yourself by entertaining in style in a brand new townhome at Mason Flats. Not only are the kitchens beautiful, they are also highly efficient work centers, designed to be used — a lot! Plus, other new home features like open-concept design and private guest suites make a big difference when you have holiday company. Here are a few of our favorite new home features that you can take advantage of during the holiday season:
Large Kitchen Islands:
Perfect for serving large platters of holiday treats, or just for cozy breakfasts of leftover pie, a kitchen island has a million uses for the modern homeowner. Encourage your family and friends to have a seat at the island to keep you company while you cook, and they might be inspired to lend a helping hand.
Lots of Storage:
From generous cabinet space to your reach-in pantry, there's a place for every dish and utensil, plus space for your holiday-themed ones, too. Lots of storage in the kitchen means a less cluttered countertop, so that you can move around quickly and easily to get things done.
New Appliances:
Not chef status? That's ok. With our modern appliances that have a setting for everything, you'll still be able to whip up impressive dishes in no time. And if you leave something on the stove or in the oven for too long, your appliance will tell you!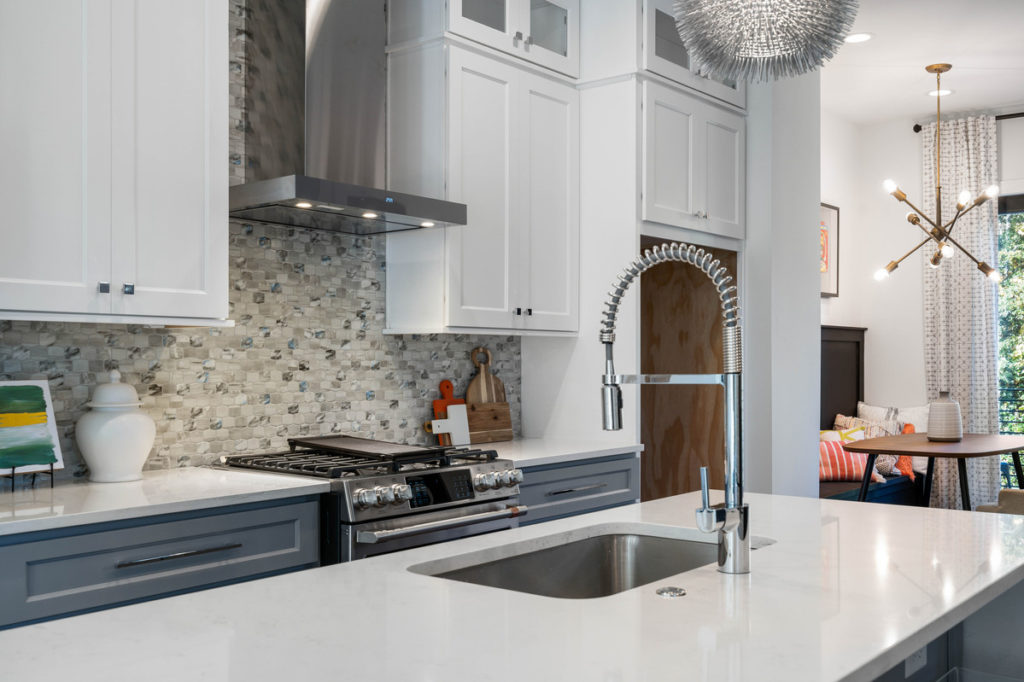 Unique Tile Backsplash:
Our unique backsplashes are just as functional (they wipe off in seconds) as they are beautiful to look at. Choose from a variety of tile shapes, colors, and patterns to add that extra oomph! to your kitchen design.
Great Lighting:
Whether it's task lighting like pendants and under-cabinet lights for chopping and decorating, or lots of natural light to brighten up the space, Mason Flats' kitchens have it all. 
Open-Concept Design:
Never again feel like you are "stuck cooking" while the party goes on around you. In an open-concept kitchen and living space, the person cooking is always the center of attention. When everyone can be together in the same space, the memories are that much sweeter.
Outdoor Deck:
Holiday weather in the south can be unpredictable, so there's always a chance it'll be mild with plenty of sunshine! If this is the case, throw open the doors to your deck to extend your living and dining spaces and enjoy the balmy breeze.
Private Guest Bedrooms:
When dinner is over and it's time to rest, your guests will love having their own suite with an attached bathroom, tucked away into a private corner of your home. Everything they need is within reach. 
If you are ready to enjoy a beautiful new townhome in East Atlanta for the holidays, browse our home designs, check out our photo and video galleries, then contact us to make one yours today!