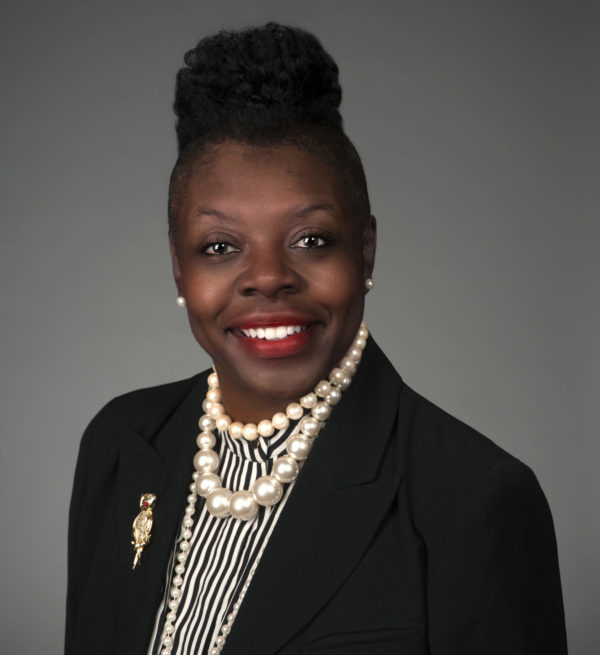 Mason Flats is a jewel of a community in southeast Atlanta, so it only makes sense that our team is just as special! We're so excited to introduce you to Kaye Evans, sales agent extraordinaire and a truly genuine person. Learn how Kaye's passion for helping others has manifested into a successful real estate career and led her to Mason Flats.
Tell us about yourself and your career.
I am originally from Columbia, SC and a graduate of University of SC – home of the Gamecocks! I relocated to Atlanta in 2002 to begin my real estate career. In the 20 years since then I've worked for residential closing attorneys handling administrative tasks, as a pre-closer in the closing department of a real estate firm, and also as a contract administrator for a condominium developer. I have a twin sister and one son.
How did you get into new home sales?
I have a passion for helping people and being of service. In working on the administrative side of real estate, I always knew that was not where I wanted to be ultimately. I knew I could combine my passion and knowledge of real estate into a great sales career. In this industry I learn something new each day, and absolutely no two days are the same. I love that the industry is forever changing and evolving and that allows me to do the same and expand my knowledge.
What do you like about working at Mason Flats so far?
My common theme is the love of meeting new people everyday and assisting in making their dreams come true with homeownership.
What is your favorite part about your job?
It's the human connection. Every day I come to work and learn about prospects' stories and their needs and wants in homeownership. I love being able to facilitate that process and help make the dream of homeownership an actual reality.
What questions do you get asked most often by prospective home buyers?
How do I qualify?
What are the steps in the homeownership process?
What are the costs associated with this buying process?
How much is the down payment?
What is one tip you have for those searching for a new home?
I advise anyone who is actively looking for a home to speak with a lender and find out their buying power. Please get pre-qualified so you know if you are ready for homeownership. If not, the lender can advise on the necessary steps to get you on the right path.
What is your favorite feature at Mason Flats?
I love boutique communities and in particular I love our community's upscale features. No two homes look the same. Each home has its own personality and unique features. The fire pit area is also an added bonus because it gives you the feeling of being away from all of the hustle and bustle of city living. You feel like you're in your own peaceful slice of heaven in the center of it all.
Why do you think someone should live at Mason Flats?
Living here will allow you to be a part of an exciting, eclectic mix of beautiful and unique homes, people, and community. You are in Intown Atlanta; however, Mason Flats is an escape off of the beaten path. It's conveniently located just minutes from I-20, which will get you to the busiest airport in the world, Hartsfield-Jackson, in 20 minutes. It's also central to downtown, Midtown, Grant Park, Little Five Points, Ponce City Market, and more. It is truly a jewel of a community.
How do you spend your free time? What do you do to relax?
My free time is spent connecting with people by living, laughing, and loving my family and friends. I love people and socializing so we have lots of dinner parties (both themed and non-themed!). I enjoy cooking. I love Dekalb Farmers Market, not just for shopping, but also for people watching! There are so many people shopping there from hundreds of different countries and cultures, so I enjoy watching them shop for produce, meat, spices, etc. I love watching SEC football and sports on TV and binging on Netflix. And I love love LOVE volunteering time with Meals on Wheels, Childkind, Dress for Success Atlanta, Action Ministries, and StandUp for Kids.
We're so happy to have Kaye on the Mason Flats team. We can't think of a better person to help guide you through the home buying process and to celebrate with you once you're a homeowner! If you're ready to learn all about the modern, spacious, one-of-a-kind  townhomes at Mason Flats, give Kaye a call at (404) 594-4009. She can't wait to talk!