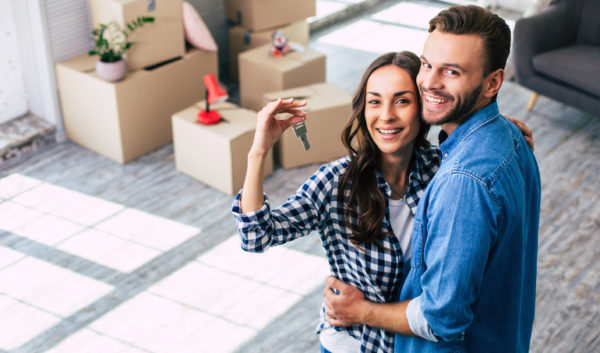 So, you've made the decision to buy a new home. Or maybe you're still weighing your options. We get it – buying a home is one of the most important decisions you'll make. You want to feel confident and comfortable that this home is the one, and that now is the right time for you. We want you to be confident and comfortable, too, so we've outlined five reasons why NOW is the best time to buy, rather than wait a few months.
1) Limited Availability: The housing market today is in the middle of an unprecedented shift. Due to a newly remote workforce and virtually schooled children needing more space, there is a demand for housing unlike we've ever seen. New homes and resales of all types are being bought up faster than new listings can hit the market. What's available now won't be here in a few weeks, so if you see something you like, it's best to snag it!
2) Increasing Cost: Lumber and other building materials are in critically short supply right now, which means they are exponentially more expensive. It is becoming more and more costly to build a new home, so the price you see today is very likely to increase by the time you're ready to buy. Competition among resales is also driving up home prices across the board in real estate. Now is a good time to lock in your price.
3) Low Interest Rates: While still historically low, they've been climbing – and will likely keep going up from here. A low interest rate means that it costs less to borrow the money needed to buy a home. Home buyers who may have been concerned about high monthly payments are enjoying lower rates, and individuals and families can afford to buy "more home" than they ever could before. Just like pricing, it's best to lock in your rate now rather than later.
4) Home Equity: Building equity is one of the biggest "pros" of homeownership. Equity is a valuable asset that allows you to receive cash after you sell the home, borrow against it if you need cash for anything, or use it for a down payment on your next home purchase. The more equity you have, the better off you are. With home prices rising across the country, and more specifically in Atlanta by almost 20% year-over-year, now is an ideal time to buy and take advantage of that upward trajectory. At some point, growth will level out, so the opportunity to build equity so quickly won't last long.
5) Owning is Smarter: In addition to building equity, owning your own home is an investment in yourself, as opposed to a landlord. Because it's harder for renters to find a home to buy, the demand for rentals has also increased, driving prices up in this sector, too. Rents in Atlanta have increased by about 4% since last year. Homeownership provides security and stability. No rent increases. No landlord whims. It's YOUR home.
Finding a home is hard right now. And if you're looking at resales, finding one and being able to buy it is nearly impossible. Buying a new Mason Flats home is easier – on so many levels. No bidding wars. Build and buy the home you want. Plus you get all new everything, the latest in smart home technology, and industry-best warranties that mean peace of mind for you… for years to come.
These opportunities won't last long. Reserve your new home while we still have a few available by calling Kaye at 404-594-4009, or schedule a tour to see these beautiful townhomes in person.