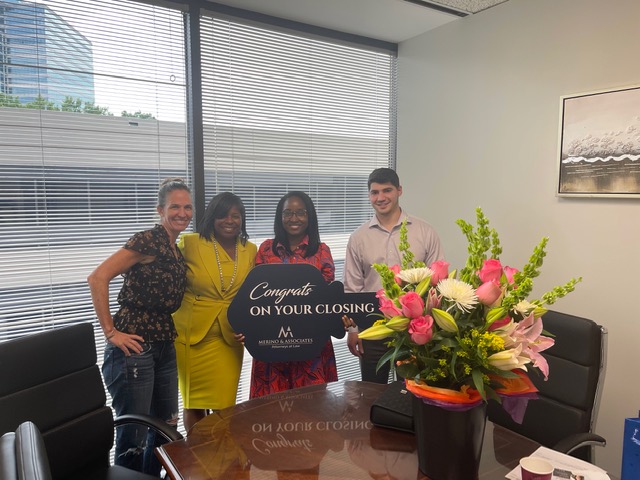 At Mason Flats in East Atlanta, our homeowners are just as cool as the townhomes they buy. Today we'll meet Pascale and learn more about why she bought here and what she loves about her new neighborhood!
Tell us a little bit about yourself! 
Hi! My name is Pascale! I'm a corporate nerd by day and fashion enthusiast by night. I love to travel and spend time with family and friends. 🙂
What drew you to Mason Flats? 
LOCATION, LOCATION, LOCATION! I love the fact that Mason Flats is close to East Atlanta Village, the Beltline, and the airport!
Is this your first time purchasing a home? What was surprising or different about the buying process? 
No, this is my second time purchasing a home. My first home was an investment property in a new subdivision similar to Mason Flats. Since I am familiar with the home buying process, I knew the right questions to ask.
What's your favorite part about your new home?
I love how each home has its own personality. My home has a modern/glam vibe which perfectly aligns with my personality. 
What are you most looking forward to while living in Mason Flats and East Atlanta?
I am looking forward to going for bike rides on the Betlline, as well as the cool restaurants in East Atlanta Village.
What's one tip you have for home shoppers?
A tip I have is to provide all the necessary documents to the loan office on time. Doing this will help to avoid any delays during the closing process, so that you can move into and enjoy your new home sooner!
You can be next to join the Mason Flats community! For more information or to get started, contact Kaye at (404) 594-4009. We can't wait to welcome you to the neighborhood!