So… you're starting to think about what it might be like to own a new home in East Atlanta this year. Imagine a fresh, modern space that's all yours, built with the latest energy efficient materials and systems, and an opportunity to personalize your home so that it's a reflection of you. Sounds pretty spectacular, right? There are few things that make someone say, "I've made it!" than owning a brand new home.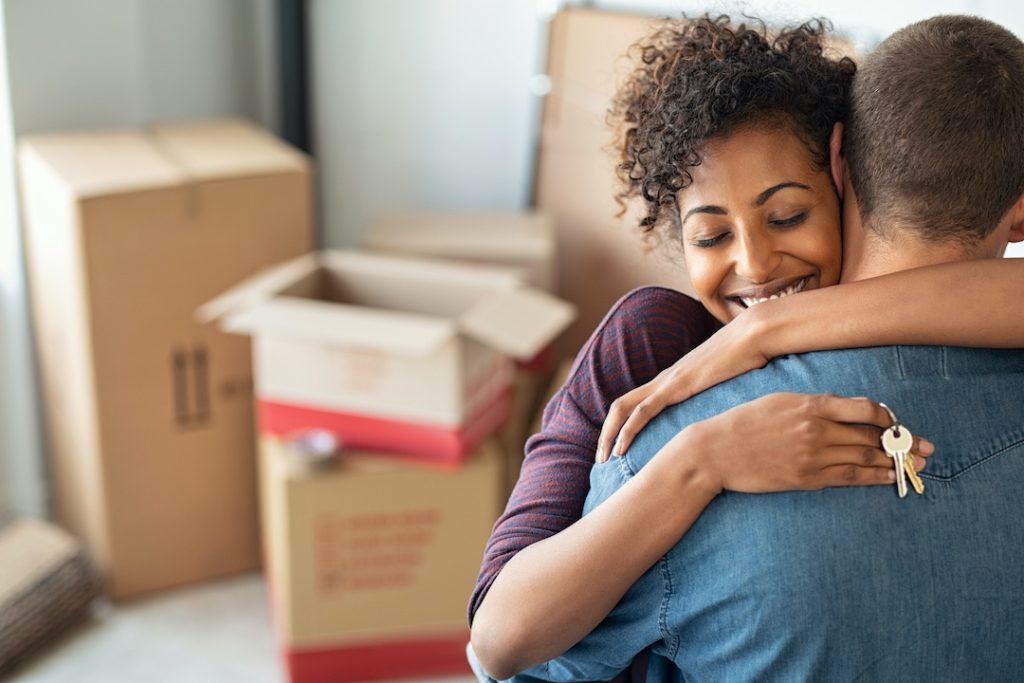 If you're considering making this wonderful move in 2022, there are a few things to do to be prepared. The more organized you are today, the faster you'll be able to act when you find that perfect home. Here are six tips to help you get started on your new home journey:
1) Get Pre-Qualified
If you know what you'd like your monthly payments to be, but need an idea of what your total investment might be, take the very first step and speak with a preferred lender. He or she will give you a breakdown of home prices within your budget, down payment and loan options, and monthly costs. A good idea is to go one step further and get pre-qualified. Your lender will gather important financial documents and produce a letter stating the loan amount that you qualify for. This will be helpful if you need to make an offer on your dream home quickly and show the seller you are a serious buyer.
2) Follow On Social Media
Most builders are quite active on social media and post news and updates regularly. Following your favorites will keep you excited and looking forward to owning your new home one day soon. It's also a great way to learn about a community's neighborhood, amenities, and events so that you get a feel for what it's like to actually live there.
3) Start a Design Look Book
It's never too early to start thinking about what you want your new home to look like! When you come across a design detail or a picture that inspires you, save it to a folder on your computer or phone for easy reference later on. The more you can imagine your new home, the easier and faster the design process will be later. Check out the Mason Flats photo gallery for inspiration! This is also a great place to begin an online design book of your own. Get design ideas for your kitchen, bathroom, living spaces, patio, and more! 
4) Narrow Down the Location
Make a list of all the locations where you'd consider living and do some internet research to find new home builders in those areas. Take a look at site maps on websites so you can understand exactly where the homes or homesites are located in relation to work, dining, entertainment, family and friends, or favorite recreation spots. Make notes of when communities are releasing new homes or phases so you can be the first to act. 
5) Join Interest Lists
Since you've found a few favorite communities, go ahead and sign up on interest lists to receive news and updates. The housing market is in a bit of flux right now because of tight supply, high demand and rising costs. As new homesites and move-in ready homes become available, you can be the first to know and take action (which is when that pre-qualification letter will come in handy).
6) Choose Your Favorite Floor Plans
One you've found a builder you like and you've decided on a community in your preferred area, have a look at the builder's floor plans and choose a few favorites within your price range. Start thinking about how you would live in the home, and whether or not any customization would be necessary. When you're ready to buy, the process will go much faster because you've already thought through the details.
Whether you plan to buy a home now or in a few months, it's best to start planning and preparing now. If you are considering a new home in East Atlanta Village, we'd love to help you kickstart that planning process! To learn more about Mason Flats' new homes coming soon, give us a call at 404-594-4009 or schedule a personal tour. We can't wait to see you soon!