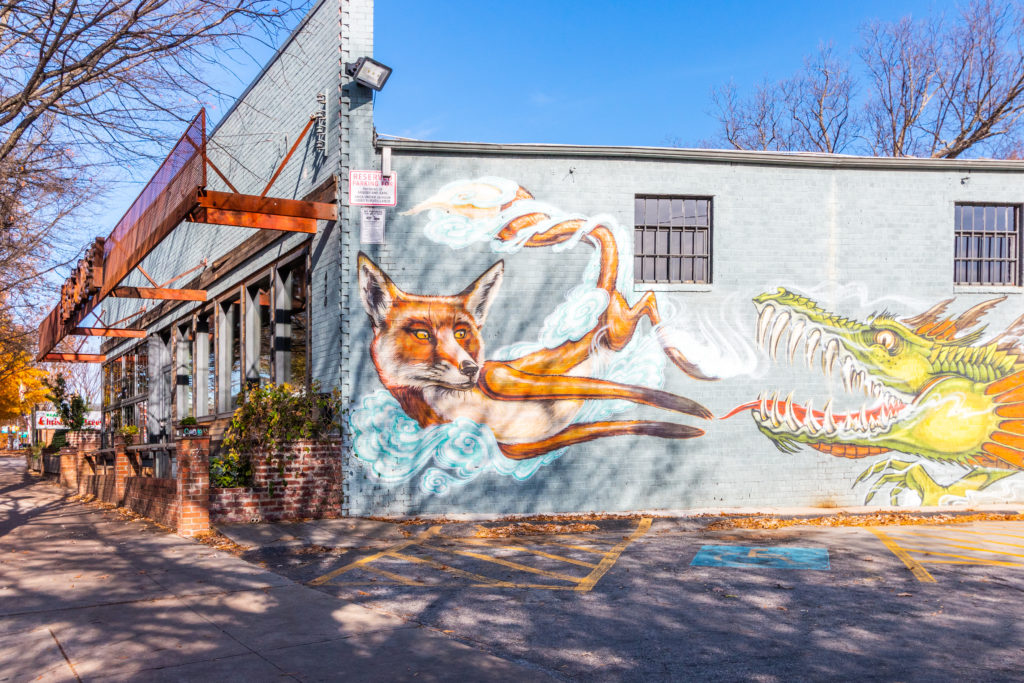 Walkable. Bohemian. Dynamic. In EAV, the streets are alive with arts and culture, from funky murals and hole-in-the-wall venues to locally owned markets and quirky shops. And it's all waiting for you to be a part of it. Just beyond Mason Flats, you're in the avant-garde epicenter of Atlanta — a hub of things to do and places to explore. Ready to dive in? Here are a few ideas for a day in town:
Shop and splurge at The Beacon Atlanta. Facials, massages, shopping, dining, you name it. This 111,000-square-foot development is your oasis to indulge in all of your favorite things at once.
Relax on the grass at Atlanta Dairies. An urban hub of shops, live music, and more, this is the place to be for relaxed, casual fun. Grab a few friends, a few drinks, and sunbathe in style. (The view is pretty awesome too.)
See a movie at AMC Madison Yards. Whether you're a film buff or just a big fan of relaxing, go ahead and slink into an AMC Signature Recliner with the biggest popcorn bucket available — you deserve it.
Indulge your inner child at the Atlanta Zoo. Elephants, lions, giraffes, sloths… need we say more? Come say hi to the coolest wildlife, because let's face it, what's more exciting than a staring contest with a flamingo?
Be #artsy at Kaboodle Home. You never need an excuse to buy another accessory for your Mason Flats home. This shop has local art, locally made furniture, and more — so treat your home to something cool.
Catch a concert at The Earl. Named one of America's 40 Best Music Venues by Paste Magazine, this funky venue is a live music lover's paradise, where you can get up close to acts like St. Vincent and The National.
Ready for some fun? EAV is always ready too. From all of us at Mason Flats, happy summertime.
P.S. Before you head out, be sure to check out each spot's specific regulations about masks, distancing, etc. during this time.